With expertise in humanoid robots, new hire will play integral role in company's next phase of growth

Blue Ocean Robotics, the world's first Robot Venture Factory that develops, produces, and sells service robots for healthcare, hospitality, construction, and agriculture, announced today it has hired Davide Faconti as senior robot architect. Faconti is an internationally recognized expert in humanoid robots, model driven development of robot software, and the programming language C++. He is also very active in the open source robotics community, where he's one of the organizers of and frequent speaker at C++ Meetups. At Blue Ocean Robotics, Faconti is responsible for developing new types of robots designed to improve quality, working environments, and productivity within current and potential Blue Ocean Robotics markets, such as healthcare, hospitality, construction, and agriculture.

Before Blue Ocean Robotics, Faconti spent two years at the technology center Eurecat, where he developed software algorithms and programming tools for a variety of robot projects, including agricultural robots and mobile robot arms and hands. Prior to that in 2004, he became known for starting the company Pal Robotics, one of the leading manufacturers of humanoid robot platforms. While there, he led project management and the design of hardware and software, which included the design of four generations of humanoid robots and the development of real-time controllers and simulators for legged robots.

"We're excited to have Davide Faconti as part of our hard working engineering team," said Claus Risager, CEO at Blue Ocean Robotics. "With his creativity and vast experience in developing humanoid robots, we're confident he'll help our team take our already stellar robot development to the next level and open our products up to new markets, while adding more value to our existing ones."

"My career is based on a great love for robots and technology," said Faconti. "For that reason and more, Blue Ocean Robotics is a perfect fit for the next step in my career. I'm thrilled to be part of the Blue Ocean Robotics development team, and to being in a position where I'll be able to create unique robotic solutions for people around the world."

Faconti has participated in several projects within both the academic and industrial sectors. As a member of the Institute for Human and Machine Cognition team (IHMC) in 2015, he was part of the DARPA Robotic Challenge, which focused on hierarchical inverse kinematics and control of hyper redundant articulated robots. Faconti graduated with an Electronic Engineering degree from Tonio Mallia University in Malta and holds a Master's degree in Complex Adaptive Systems from Chalmers University of Technology in Gothenburg.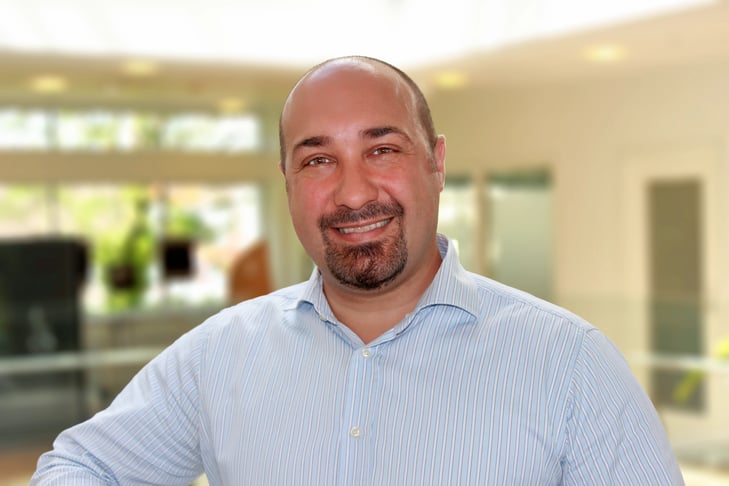 _______
For more information, please contact
Merima Cikotic, PR & Marketing Manager
T: +45 7199 5606 | E: mc@blue-ocean-robotics.com
About Blue Ocean Robotics
Blue Ocean Robotics develops, produces and sells professional service robots in healthcare, hospitality, construction, agriculture, and other global markets. The portfolio of robots includes brands like; UVD Robots, a mobile robot to disinfect hospitals and pharmacy industries; PTR Robots, a mobile robot for safe patient handling and rehabilitation; and a handful of other service robots. Blue Ocean Robotics develops the robots from problem, idea and design to development, commercialization, and all the way to exit. Each robot is moved into its own subsidiary- venture company, making Blue Ocean Robotics the world's first Robot Venture Factory. Blue Ocean Robotics has just won one of the robot industry's most prestigious international awards, the IERA Award 2019.

Access photos here.
Dansk version af pressemeddelelsen er her.