A tremendous growth in both production volume and number of employees means that Blue Ocean Robotics needs a new setting. In the spring of 2020, the company is moving to a huge new headquarters in the southern part of the city of Odense. In size the new headquarters is larger than an international soccer field. Here there will be plenty of room for further advancement of one of Denmark's best places to work in the robotics industry.

Blue Ocean Robotics is currently experiencing rapid commercial growth on a global scale with high and ever-increasing demand for the company's professional service robots, including Beam Robots, UVD Robots, PTR Robots and HG Robo Feeder.

With increased global sales of our service robots and an ever-increasing number of resellers worldwide, there is a need for more people and more space. This applies to all parts of the company, from sales, marketing, customer service, technical service, purchasing, finance, production and more, says Claus Risager, CEO in Blue Ocean Robotics.

The growth means that more robots need to be produced, and the many new resellers and customers need to be supported. This requires both larger and more advanced production facilities, demo and training facilities as well as test and quality areas. On the customer side, training and support need to be provided, and this requires better facilities such as showrooms as well as larger rooms for big events, training courses and the like. All this will be part of Blue Ocean Robotics' new headquarters on Svendborgvej in the city of Odense.

The current headquarters at Niels Bohrs Alle is 1,200 square meters in size, which is too small for the rapidly growing robotics company with more than 100 employees. In the new headquarters in Odense, Blue Ocean Robotics' employees will have no less than 5,000 square meters to enjoy - in size it is the equivalent of more than an international soccer field.

New colleagues on a daily basis
A new employee a day! In recent months this has been the reality in Blue Ocean Robotics that has welcomed a new employee every single day. The company is known for being an international place to work with focus on talent development. The company offers a range of social events for both employees and their families, themed workshops, favorable lunch arrangements, warrant program, educational offerings in the Blue Ocean Robotics Academy, help with spouses' job search, weekly education in the Danish language for international employees, a bicycle arrangement and much more.

We look forward to offering more and better facilities where employees can meet across functions and departments. Our employees have responded amazingly to the prospect of more space and a range of new colleagues - they are very excited, says Claus Risager.

At the new premises, employees and visitors can, among other things, enjoy a restaurant, a conference room with enough space for more than 160 guests and two large showrooms for the company's service robots. The facilities will also be used for education and training of new resellers and customers around the world. Blue Ocean Robotics has also fully guarded itself with an option to rent an additional 5,000 square meters at the same address and under the same roof. The company expects to have the official opening of the new premises in May-June 2020. Nordicals has been the broker on the new premises.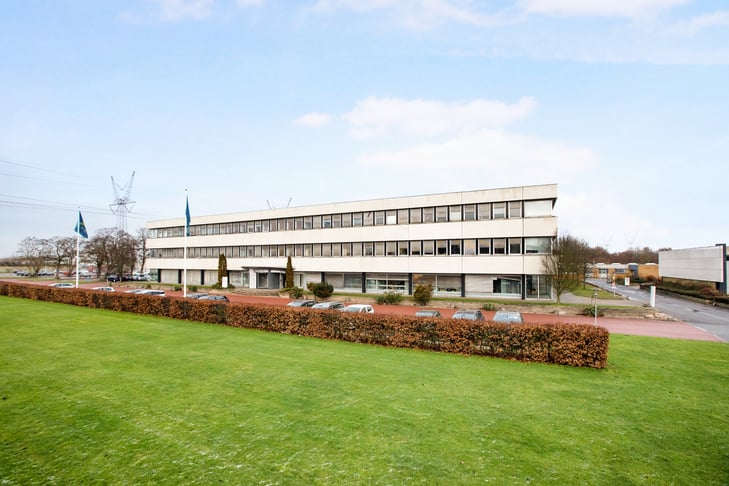 _______
Contact:
Merima Cikotic, PR & Marketing Manager
T: +45 7199 5606 | E: mc@blue-ocean-robotics.com


About Blue Ocean Robotics
Blue Ocean Robotics develops, produces and sells professional service robots primarily in healthcare, hospitality, construction and agriculture. The portfolio of robots includes brands like; Beam Robots, a mobile telepresence robot for communication, social inclusion and CO2 reductions; UVD Robots, a mobile robot for disinfection; PTR Robots, a mobile robot for safe patient handling and rehabilitation; and a handful of other service robots. Blue Ocean Robotics develops the robots from problem, idea and design to development, commercialization, and all the way to exit. Each robot is moved into its own subsidiary- venture company, making Blue Ocean Robotics the world's first Robot Venture Factory. Among other things, Blue Ocean Robotics has won one of the robot industry's most prestigious international awards, the IERA Award 2019. Blue Ocean Robotics is also one of the six finalists for the title of Robotics Company of the Year 2019. Blue Ocean Robotics was recently awarded the Børsen Gazelle for the third year in a row. Blue Ocean Robotics was recently honored by Technology Denmark for its extraordinary efforts in attracting, retaining and developing international talent.
Access photos here.
Dansk version af pressemeddelelsen er her.